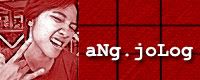 LaKas maGpuYat | LaKas maGkaPe | LaKas TumaWa | LaKas cHuMika | LaKas kUmaiN | LaKas ma-iN LoVe | LaKas TumiLi | LaKas suMuNtok | LaKas maNg-aSaR | LaKas-TaMa | hiNdi LaNg paMpaMiLya, paNg-bakLa pa! LaKas!!!

[ want a blinky? ]
[ more blinkies! ]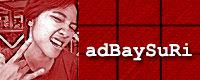 Ang mga nilalaman ng blog na ito ay solong pag-aari ng may-akda (bukod na lang kung sinabi niyang hindi...) at mahigpit na ipinagbabawal ang pagkopya, pamimirata at paggamit ng mga ito sa ibang paraan.
Pero kung ayaw niyong papigil... bahala kayo. Meron naman tayong tinatawag na KARMA!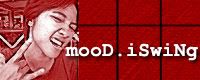 04.10.05

Ngayon ko na-realize... tumatanda na pala ako. Hindi na ako batang walang ibang inaalala kung hindi ang sarili ko. At malungkot ako dahil unti-unti na akong tumatanda.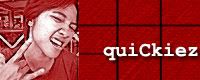 [ as of 05.20.05, 3:39p ]
@ Asar ako dahil... Sira ang PC ko!!! ARGH! I knew that ancient artifact was about to give up one of these days!!! Tigang ako sa internet! DOUBLE ARGH!
@ Currently addicted to... ABS-CBN's Stained Glass. See latest post (May 05: Job hunting) for details. Ang guwapo kasi ni Dong Gun Oppa talaga!!!
@ Kras kong ilegal si... John Vladimir Manalo ng Goin' Bulilit. Need I explain kung bakit "ilegal" ang pagka-kras ko dito???
@ Latest hobby... Researching about Seoul, Korea and learning how to speak in Korean for a fan fiction I'm writing entitled "Cloudy Eyed Girl."
@ Plug lang... Michael Cruz' Official Site is now online! Check it out!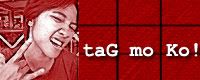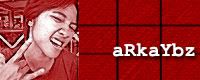 April 2004
May 2004
June 2004
July 2004
August 2004
September 2004
October 2004
November 2004
December 2004
January 2005
February 2005
March 2005
April 2005
May 2005
September 2005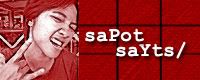 my sites
cybervhong
rockidolmikecruz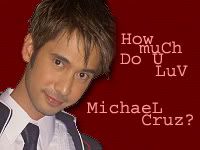 Tell us here! Join our Mike-loving crew and jam with us!
my faves
mikesterz community
abs-cbn kapamilya
lee dong gun official site
kwon sang woo official site
pinoyexchange
peyups
queer eye for the straight guy
friendster
happy tree friends
blogspot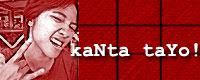 Just heard this song and saw its music video, thanks to Mikester Mitzi (Michi). I'm really tripping over Lee Dong Gun Oppa! Perfect rendition! I LOVE it!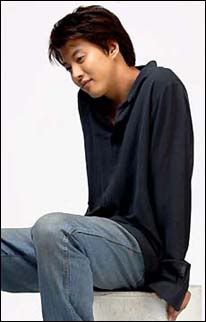 And I love you so
Lee Dong Gun
(originally done by Perry Como)
And I love you so
The people ask me how
How I've lived 'til now
I tell them I don't know

I guess they understand
How lonely life has been
But life began again
The day you took my hand

And yes I know, 
how lonely life can be
The shadows follow me 
And the night won't set me free
But I don't let 
the evening get me down
Now that you're around me

And yes I know, 
how lonely life can be
The shadows follow me 
And the night won't set me free
But I don't let 
the evening get me down
Now that you're around me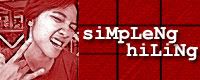 GADGETS
magic sing!!! | an iPod! | mini mp3 player | SONY discman | 5 megapixel digicam with firewire | a new cellphone with hi-res camera | a new PC monitor and keyboard set
MUSIC STUFF
Beatles Album Collection | Michael Jackson's HIStory | Eraserheads Anthology | The Calling's 1st and 2nd album | a new guitar | Sugarfree's Dramachine
BOOKS
Angels & Demons by Dan Brown | Five People You Meet in Heaven by Mitch Albom | Pugad Baboy 1-17 by Pol Medina (complete collection) | Secrets of the Code (Guide to reading The Da Vinci Code) | Like Water for Chocolate by Laura Esquivel
VCDs
Will & Grace Seasons 1-7 | Queer Eye for the Straight Guy | My Boyfriend is Type B (Korea)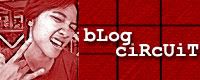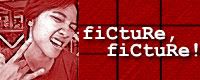 click on the thumbnails to view the actual pictures... you can also leave your comments!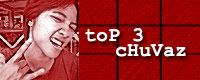 [ as of 05.05.05 ]
.songs in my head.
>> and i love you so - lee dong gun (oppa!)
>> love moves in mysterious ways - nina
>> now and forever - richard marx
.addictions.
>> Stained Glass (Korea) Lee Dong Gun | Kim Ha Neul
>> coffee (pa rin! may pinagbago ba? adik 'to!)
>> KR movies/dramas!
.crushes.
>> Lee Dong Gun Oppa!
>> Kwon Sang Woo Oppa!
>> John Vladimir Manalo of Goin' Bulilit (at talaga naman!!!)
.most abused words.
>> sarang hae yo!
>> oppa
>> charos!!!
.must-haves.
>> money! money! money!
>> a nice big hug everyday
>> jowa (hahaha! as if!)
.must-do's.
>> get a new job
>> layout Michael's poster
>> learn to speak Korean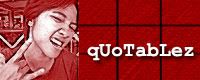 "Alam kong hindi niya kasalanang magmahal ng iba, pero sana hindi ka niya sinasaktan." - text ni Beb (02.01.05)
Michael Cruz... I love you!
Michael Cruz makes it to 'Star in a Million' finals
by Walden Sadiri

He has good looks. He has a good fashion sense. He acts. He likes to belt out songs from his favorite rock groups or singers. He is en route to becoming the freshest matinee idol in showbiz. And he is openly gay!

However sad for female teenage fans that Michael Cruz has admitted his sexuality on national TV via "Star in a Million"of ABS-CBN, he has however gained admiration for his boldness and candidness and most especially respect from male televiewers for his honesty. Since time immemorial, a lot of male showbiz personalities have passed through a stage wherein their sexualities were questioned. Up to now, stories insinuating that well-respected matinee idols and actors are homosexuals still circulate in the grapevine. But Michael's coming out of the closet in one of the episodes from "Star in a Million" has changed all that. His move may have opened a window of opportunity for aspiring male artists to follow their dreams in showbiz and not be pressured to hide their true self.

His admission of being gay shouldn't even be misconstrued as a gimmick to make a name for himself in the business. He is gay and he has known it since he was seven years old when he was playing Barbie dolls with his girl cousins. Michael's openness is simply because he believes that people will respect his talent and himself for what he is.

"I want to be a matinee idol even if bading ako," expressed Michael. "I want to sing and I know how to act."

He added that he came out in the open because he doesn't really want to magpamin, a gay-lingo which means "to pretend to have manly characteristics."

"I guess it is just the right time na magkaroon ng bading na hindi naman naka-ribbon or nakasuot ng polka dots. It's high time na may bading that young people can look up to and who will buy his records or watch his movies."

Michael is not alone in his bid to make it big in showbiz. His "wind beneath his wings" is his manager, noted comedian and host of "Masayang Tanghali Bayan: Ang Saya Saya," Arnel Ignacio.

"I have known him for a long time and we have become friends. I was already thinking where Michael can fit in perfectly so after judging one of the episodes of 'Star in a Million,' I realized that was the place for him. So I encouraged him to join kasi his personality perfectly fits the contests," Arnel said.

Arnel's other concern was that Michael is not the usual "bading." He has a mind of his own and sometimes has a strong personality that could shock people who doesn't know him. He actually see a lot of his personality in his new talent.

For Michael, having Arnel as a manager is more than helpful. He is not just a manager for him but a confidante, a friend, a parent, a brother, etcetera. Through him he has now focused on his budding career and he knows his showbiz dream would soon become a reality like a recording deal which is already in the works for him!

"Arnel tells me the situations and shows me what the consequences would be when I'm deciding on something. I know one way or another magiging mahigpit siya because as he has pointed out to me, I'm already starting my career. He told me that there shouldn't be any distractions or me doing anything unnecessary. He told me that I should be really focused and whatever my plans are, I should always find a way to achieve them. Huwag na raw ako paliko-liko pa baka kung saan ako mapunta," shared Michael.

It was also Arnel who told him to admit that he was gay.

"I told him that I was gay and if I was to join 'Star in a Million,' gusto ko I can move freely and magaan at gugustuhin ako dahil sa ako'y ako," quipped Michael.

Well, his gayness in "Star in a Million" has made him a contestant to watch. What's intriguing too about him is his style. He sings rock songs and alternative pieces and his musical influence include Matchbox 20, Boy George, Maroon Five and even Robbie Williams for his looks according to him. More than enjoying the rock genre, his voice aptly fits the vocal stylings needed for such songs he explained.

Michael may now be basking on the limelight he has created on himself when he won for the month of May in —"Star in a Million," but things were very different before. Like the usual stories of homosexuals having a hard time being accepted by their parents and siblings, he too went through that phase. According to him, though they never had any explicit conversation about it, he felt that they weren't very happy that he stopped his college studies (he was a Mass Communications sophomore in La Salle) just to join bands and even perform as a sing-along master. But because of—"Star in a Million," he was able to explain and to show his family the reasons he went to Manila, performed with a band and worked in a comedy sing-a-long bar — he really love show business and dreams of making it!

"Lahat ng kapatid ko are very very supportive. They are all out. May kapatid ako sa Saipan who even sends me money because they know I need all the help...my gay brother is also filling up a box for me of clothes and other goodies that he plans to send me. Everytime he shops kasi, he also buys me clothes na rin," he shared.

Michael also attributed his confidence and singing skills from his stint at The Library where he started three years ago. He said that unlike other sing-a-long masters, he doesn't fit the profile of performers making so much fun of customers or being rowdy. He just sings and often just deliver subtle punchlines. So far he has performed in Klownz, Zirkoh and Naughty Strings.

"I'm very excited about my career. It is very fast paced that every quarter something good happens to me. I was actually overwhelmed sa turnout ng competition. Hindi ko akalaing tatanggapin ako kahit ganito ako. I was accepted so todo na ako and pagbubutihin ko na kasi ito na ang papasok!

Aside from his vocal prowess, part of Michael's arsenal is prayer. Like any devout Filipino Catholic, he also goes to Baclaran but at the wee hours of Wednesdays to pray. And part of his prayers include winning the contest or if he doesn't make it, be able to establish himself in the business and fulfill his goal. He also hopes that televiewers will help him too through their text votes since text votes percentage in determining the winner was increased from 20 percent to 50 percent. And he admits that he is not well-off to spend for a text brigade for himself. All he has is his talent to offer the public to enjoy. (Those who want to vote for Michael Cruz through texting can get information by watching "Star in a Million" or calling its production in ABS-CBN.)

Michael is one of the eight finalists in "Star in a Million." The others are OJ Mariano, Shanna Hife, Eman Omaga, Nyko Maca, Frenchie Dy, Ralph David, and Jasmine Fitzgerald.

Honest, determined and talented, Michael Valentine Pimentel Cruz or Michael Cruz is "Star in a Million's" contestant ON THE RISE!

*******
sayang ala akong nakuhang picture sa net...

Michael... naku, love na talaga kita! enjoy you're weekend and congratulations for a job well done! see you around! muahz!