Today I've decided. I will marry a Bautista. You go figure which Bautista it will be from Christian and Mark. But it will definitely not be Herbert, Hero or heaven forbid, Harlene.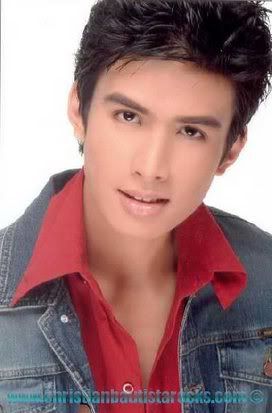 Why Christian Bautista? Well, because:
1. ...I've been crushing on him ever since he won the Star in a Million January Finals,
2. ... he possesses a very cool, clear and distinct voice... which is perfect for theatre performances,
3. ... he has a very nice personality, and;
4. ... he's tall, moreno and guwapo!!!
Never mind that he is currently being linked to Rachelle Ann Go (uy, selos si Rocky!), I'm used to unrequited love stories anyway. Never mind that he is being chizmaxed as gay, I'm used to that also. Never mind that he won't remember my name the next time we see each other, basta... never mind all those barricades! Basta ang alam ko, mahal ko si Christian Bautista!!!
You, you put the blue back in the sky. You put the rainbow in my eyes. You came along to show you care, and now there's color everywhere...
Congrats nga pala to Ian (uy, close...) because his song The Way You Look at Me is currently number one in Indonesia! O diba? International star na si Honey!!! (Hahaha! Honey raw oh!)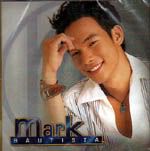 And how about the other Bautista? Yes, the one who'll be playing Lastikman come December 25 this year? Well... I love him because:
1. ... he reminds me of a former crush, San Miguel Beerman Olsen Racela (I kinda think Mark resembles him in a way),
2. ... of his smiling eyes that turn misty when he sings,
3. ... he has this solid, manly voice that just turns me into goo whenever I hear it, and;
4. ... like Christian, he's guwapo also!!!
Never mind that I have the same sentiments for Mark... I really, really love this guy! I still remember the finale of Sarah: The Teen Princess... that speech, those tears! Sigh! There is nothing in this world that breaks my heart more than the sight of someone so... so... handsome crying over his beloved. Shyeeeettttt!!! My hopeless romantic self is alive and kicking once again!!! I swear to God that if he guests in our show soon I will be the one to take care of his needs inside the dressing room!!!
Ang puso ko, ang isip ko, ang buhay ko'y para sa 'yo... at hindi kailanman ako sa iyo'y magbabago. Maglalaho itong mundo ngunit di ang pag-ibig ko... ganyan ka kamahal at siyang lahat sa buhay ko...
And congrats din to Papa Mark kasi Gold na ang kanyang self-titled album! Ang huhusay ng mga boyfriend ko! Wag na lang kayong maingay kasi pag nalaman nila 'to, magbbreak na kami agad. Hayaan na lang natin na hindi nila alam. Anyway, what they don't know won't hurt them naman, diba? Hehehe...
Again, today I resolve that in the future I will marry either Christian or Mark Bautista. If only in my dreams. :)
Thanks to The Official Christian Bautista Site for Christian's yummy pic above! Visit the site, Christian fans... ganda!