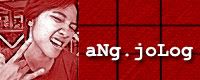 LaKas maGpuYat | LaKas maGkaPe | LaKas TumaWa | LaKas cHuMika | LaKas kUmaiN | LaKas ma-iN LoVe | LaKas TumiLi | LaKas suMuNtok | LaKas maNg-aSaR | LaKas-TaMa | hiNdi LaNg paMpaMiLya, paNg-bakLa pa! LaKas!!!

[ want a blinky? ]
[ more blinkies! ]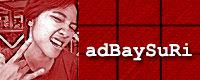 Ang mga nilalaman ng blog na ito ay solong pag-aari ng may-akda (bukod na lang kung sinabi niyang hindi...) at mahigpit na ipinagbabawal ang pagkopya, pamimirata at paggamit ng mga ito sa ibang paraan.
Pero kung ayaw niyong papigil... bahala kayo. Meron naman tayong tinatawag na KARMA!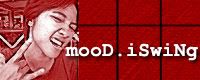 04.10.05

Ngayon ko na-realize... tumatanda na pala ako. Hindi na ako batang walang ibang inaalala kung hindi ang sarili ko. At malungkot ako dahil unti-unti na akong tumatanda.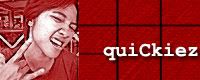 [ as of 05.20.05, 3:39p ]
@ Asar ako dahil... Sira ang PC ko!!! ARGH! I knew that ancient artifact was about to give up one of these days!!! Tigang ako sa internet! DOUBLE ARGH!
@ Currently addicted to... ABS-CBN's Stained Glass. See latest post (May 05: Job hunting) for details. Ang guwapo kasi ni Dong Gun Oppa talaga!!!
@ Kras kong ilegal si... John Vladimir Manalo ng Goin' Bulilit. Need I explain kung bakit "ilegal" ang pagka-kras ko dito???
@ Latest hobby... Researching about Seoul, Korea and learning how to speak in Korean for a fan fiction I'm writing entitled "Cloudy Eyed Girl."
@ Plug lang... Michael Cruz' Official Site is now online! Check it out!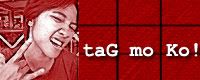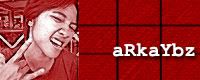 April 2004
May 2004
June 2004
July 2004
August 2004
September 2004
October 2004
November 2004
December 2004
January 2005
February 2005
March 2005
April 2005
May 2005
September 2005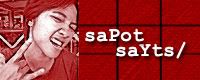 my sites
cybervhong
rockidolmikecruz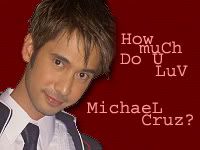 Tell us here! Join our Mike-loving crew and jam with us!
my faves
mikesterz community
abs-cbn kapamilya
lee dong gun official site
kwon sang woo official site
pinoyexchange
peyups
queer eye for the straight guy
friendster
happy tree friends
blogspot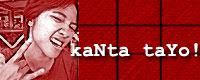 Just heard this song and saw its music video, thanks to Mikester Mitzi (Michi). I'm really tripping over Lee Dong Gun Oppa! Perfect rendition! I LOVE it!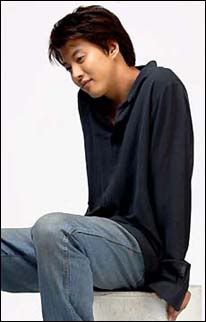 And I love you so
Lee Dong Gun
(originally done by Perry Como)
And I love you so
The people ask me how
How I've lived 'til now
I tell them I don't know

I guess they understand
How lonely life has been
But life began again
The day you took my hand

And yes I know, 
how lonely life can be
The shadows follow me 
And the night won't set me free
But I don't let 
the evening get me down
Now that you're around me

And yes I know, 
how lonely life can be
The shadows follow me 
And the night won't set me free
But I don't let 
the evening get me down
Now that you're around me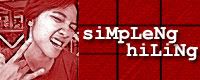 GADGETS
magic sing!!! | an iPod! | mini mp3 player | SONY discman | 5 megapixel digicam with firewire | a new cellphone with hi-res camera | a new PC monitor and keyboard set
MUSIC STUFF
Beatles Album Collection | Michael Jackson's HIStory | Eraserheads Anthology | The Calling's 1st and 2nd album | a new guitar | Sugarfree's Dramachine
BOOKS
Angels & Demons by Dan Brown | Five People You Meet in Heaven by Mitch Albom | Pugad Baboy 1-17 by Pol Medina (complete collection) | Secrets of the Code (Guide to reading The Da Vinci Code) | Like Water for Chocolate by Laura Esquivel
VCDs
Will & Grace Seasons 1-7 | Queer Eye for the Straight Guy | My Boyfriend is Type B (Korea)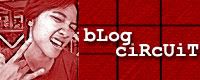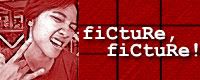 click on the thumbnails to view the actual pictures... you can also leave your comments!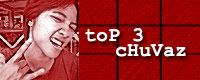 [ as of 05.05.05 ]
.songs in my head.
>> and i love you so - lee dong gun (oppa!)
>> love moves in mysterious ways - nina
>> now and forever - richard marx
.addictions.
>> Stained Glass (Korea) Lee Dong Gun | Kim Ha Neul
>> coffee (pa rin! may pinagbago ba? adik 'to!)
>> KR movies/dramas!
.crushes.
>> Lee Dong Gun Oppa!
>> Kwon Sang Woo Oppa!
>> John Vladimir Manalo of Goin' Bulilit (at talaga naman!!!)
.most abused words.
>> sarang hae yo!
>> oppa
>> charos!!!
.must-haves.
>> money! money! money!
>> a nice big hug everyday
>> jowa (hahaha! as if!)
.must-do's.
>> get a new job
>> layout Michael's poster
>> learn to speak Korean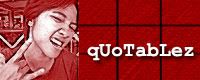 "Alam kong hindi niya kasalanang magmahal ng iba, pero sana hindi ka niya sinasaktan." - text ni Beb (02.01.05)
Shameless plugs and sentiments...
Shameless plugging...

... in three, two, one. (insert bleeping sound here)

Michael Cruz' first album is already out in the markets! Under Star Records, Solo 2 gives birth to three new recording artists with different musical styles and genres. It features balladeer Johann Escañan, rocker Michael Cruz, and rapper R2D. Buy now!

The country's first dance-reality TV show is breaking ground this Saturday! Join JC Cuadrado, Archie Alemania, Bianca Gonzales, Marvin Agustin and Vanessa del Bianco as they start the search for the ultimate dance idol in Star Dance! Saturday, February 5... only at ABS-CBN 2!

Special thanks to the Wazzup News Team...

... to my "Beb," for making me cry last night because of her text habang hindi pa man nagsisimula yung pelikulang pinanonood namin. Touched ako sa iyo. Maraming salamat for always being my sweet "Beb." Kung lalaki lang ako, liligawan kita, pasasagutin at hindi paiiyakin. Promise yan. (Eh yung hindi ako lalaki?) Basta... what I mean to say is, you're very special to me. Thanks for the friendship. Dehins ko makakalimutan yun. Hoy ha... may utang ka pang kuwento sa akin.

... to my "Papa" Eric, for always understanding, and for always making me laugh. And also for calling me your "Mama." Hahaha! Never kong na-imagine na tatawagin mo akong "Mama" ever in my life! Salamat sa fun moments natin habang nagshu-shoot ng Reklamador... at sa "boywatching" moments nating... at sa hindi mo pagpatay sa isang pangarap ko na alam nating medyo malayong mangyari. Salamat, salamat... isa ka sa mga mami-miss ko talaga.

... to Red, who found time pala to visit my blog. Thanks, Red for always believing. You give me the much needed push and tuktok sa ulo kapag pinanghihinaan na ako ng loob pagdating kay Chever. Dahil sobrang naniniwala ka, naniniwala na rin ako. Ganun kalakas mag-rub off ang energy mo sa akin. Salamat for being a great friend and confidante. Hindi kita makakalimutan... sobra.

... to Ate Shey, for believing in me and pushing me to the limits when needed. Isa ka dun sa mga taong na-enjoy kong makatrabaho, from Reklamador to Marinara (na ayaw ko nang maalala ever!). Salamat sa napakalaking tiwala mo sa akin, at humihingi ako ng paumanhin para sa mga oras na binigo kita.

... to Chaps, for bringing me into the world of TV production. Grabe, Chaps... sa Plaridel, ikaw ang angel ko na gumabay sa akin, nagturo sa akin ng ins and outs. Pati sa ABS, ikaw rin. Sa tingin mo, we're meant to be? (Meant to be what?) Friends? Hehehe... basta Chaps... kung saan ka masaya, go rin ako. Dahil alam kong ganun ka rin sa akin. I will never find another Chaps ever again, so I'm thankful that I found you in this lifetime. Love you, Chaps!

... to Allan, my "sis" sa kabaklaan... salamat sa mga leksyon ng ka-imoralan na itinuro mo sa akin. Hahaha! Basta... thanks for the times you covered up for me, did my job for me pag may sakit ako (na walang reklamo), and made me laugh just because of the unique way you express yourself. Dalangin kong maging maligaya na ang puso mo.

... to Mark for making me smile whenever he smiles. Sa sobrang ngarag mo, sobrang naa-appreciate ko ang paminsan-minsang below the belt comments mo sa akin at sa ibang tao... sabay tawa nang malupit. Thanks for introducing me to Mister Kabab. Ang sarap!

... to Archie for being so easy to work with, for making me laugh, for teaching me dance steps, for understanding... Chie, sobrang mami-miss kita. Alam mo yan. Love kita eh...

... to JC for being my first "anak" in the television world. I will forever be proud of you, and honored that I became an instrument in your success as a TV personality. Basta, you always take care of yourself... alam mo na, pag wala na ang "Mammi" mo. Just remember what I told you the night I cried in front of you... I will always be here for you, ma-link man tayo sa isa't isa o hindi. (Si Kuya Vhong kasi.)

Andami ko pa palang pasasalamatan... sa susunod ko nang post. Pagod na 'ko. Hehehe.