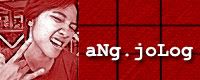 LaKas maGpuYat | LaKas maGkaPe | LaKas TumaWa | LaKas cHuMika | LaKas kUmaiN | LaKas ma-iN LoVe | LaKas TumiLi | LaKas suMuNtok | LaKas maNg-aSaR | LaKas-TaMa | hiNdi LaNg paMpaMiLya, paNg-bakLa pa! LaKas!!!

[ want a blinky? ]
[ more blinkies! ]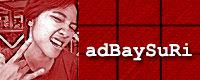 Ang mga nilalaman ng blog na ito ay solong pag-aari ng may-akda (bukod na lang kung sinabi niyang hindi...) at mahigpit na ipinagbabawal ang pagkopya, pamimirata at paggamit ng mga ito sa ibang paraan.
Pero kung ayaw niyong papigil... bahala kayo. Meron naman tayong tinatawag na KARMA!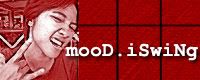 04.10.05

Ngayon ko na-realize... tumatanda na pala ako. Hindi na ako batang walang ibang inaalala kung hindi ang sarili ko. At malungkot ako dahil unti-unti na akong tumatanda.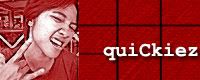 [ as of 05.20.05, 3:39p ]
@ Asar ako dahil... Sira ang PC ko!!! ARGH! I knew that ancient artifact was about to give up one of these days!!! Tigang ako sa internet! DOUBLE ARGH!
@ Currently addicted to... ABS-CBN's Stained Glass. See latest post (May 05: Job hunting) for details. Ang guwapo kasi ni Dong Gun Oppa talaga!!!
@ Kras kong ilegal si... John Vladimir Manalo ng Goin' Bulilit. Need I explain kung bakit "ilegal" ang pagka-kras ko dito???
@ Latest hobby... Researching about Seoul, Korea and learning how to speak in Korean for a fan fiction I'm writing entitled "Cloudy Eyed Girl."
@ Plug lang... Michael Cruz' Official Site is now online! Check it out!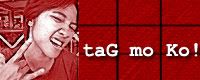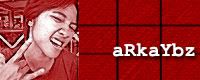 April 2004
May 2004
June 2004
July 2004
August 2004
September 2004
October 2004
November 2004
December 2004
January 2005
February 2005
March 2005
April 2005
May 2005
September 2005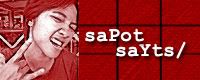 my sites
cybervhong
rockidolmikecruz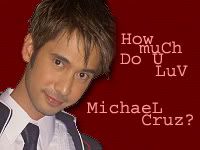 Tell us here! Join our Mike-loving crew and jam with us!
my faves
mikesterz community
abs-cbn kapamilya
lee dong gun official site
kwon sang woo official site
pinoyexchange
peyups
queer eye for the straight guy
friendster
happy tree friends
blogspot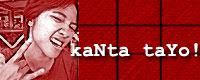 Just heard this song and saw its music video, thanks to Mikester Mitzi (Michi). I'm really tripping over Lee Dong Gun Oppa! Perfect rendition! I LOVE it!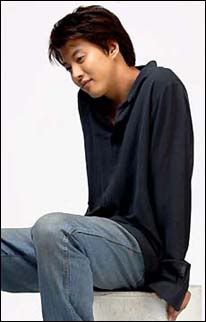 And I love you so
Lee Dong Gun
(originally done by Perry Como)
And I love you so
The people ask me how
How I've lived 'til now
I tell them I don't know

I guess they understand
How lonely life has been
But life began again
The day you took my hand

And yes I know, 
how lonely life can be
The shadows follow me 
And the night won't set me free
But I don't let 
the evening get me down
Now that you're around me

And yes I know, 
how lonely life can be
The shadows follow me 
And the night won't set me free
But I don't let 
the evening get me down
Now that you're around me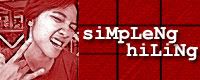 GADGETS
magic sing!!! | an iPod! | mini mp3 player | SONY discman | 5 megapixel digicam with firewire | a new cellphone with hi-res camera | a new PC monitor and keyboard set
MUSIC STUFF
Beatles Album Collection | Michael Jackson's HIStory | Eraserheads Anthology | The Calling's 1st and 2nd album | a new guitar | Sugarfree's Dramachine
BOOKS
Angels & Demons by Dan Brown | Five People You Meet in Heaven by Mitch Albom | Pugad Baboy 1-17 by Pol Medina (complete collection) | Secrets of the Code (Guide to reading The Da Vinci Code) | Like Water for Chocolate by Laura Esquivel
VCDs
Will & Grace Seasons 1-7 | Queer Eye for the Straight Guy | My Boyfriend is Type B (Korea)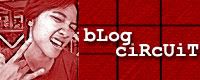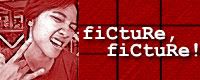 click on the thumbnails to view the actual pictures... you can also leave your comments!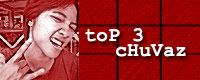 [ as of 05.05.05 ]
.songs in my head.
>> and i love you so - lee dong gun (oppa!)
>> love moves in mysterious ways - nina
>> now and forever - richard marx
.addictions.
>> Stained Glass (Korea) Lee Dong Gun | Kim Ha Neul
>> coffee (pa rin! may pinagbago ba? adik 'to!)
>> KR movies/dramas!
.crushes.
>> Lee Dong Gun Oppa!
>> Kwon Sang Woo Oppa!
>> John Vladimir Manalo of Goin' Bulilit (at talaga naman!!!)
.most abused words.
>> sarang hae yo!
>> oppa
>> charos!!!
.must-haves.
>> money! money! money!
>> a nice big hug everyday
>> jowa (hahaha! as if!)
.must-do's.
>> get a new job
>> layout Michael's poster
>> learn to speak Korean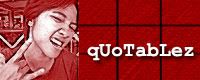 "Alam kong hindi niya kasalanang magmahal ng iba, pero sana hindi ka niya sinasaktan." - text ni Beb (02.01.05)
The week that was...
Tama ba namang mawalan ako ng internet card early in the week? Kung kailan napakarami kong gustong ikuwento, saka naman ako naubusan ng internet card! Argh! Anyway... here's what went on/wrong in the week that was...
MONDAY, APRIL 25

Happy Anniversary to my favorite and pinaka-love kong all-male dance group... ang Streetboys! Grabe... 12 years na sila sa business, and still going strong! I texted Kuya Jhong and greeted him a happy anniversary to their group... bilis sumagot! Sayang nga lang at walang naka-planong celebration ang grupo this year dahil nasa Europe daw ang kanilang manager na si Direk Chito Roño...

:: I fetched Jill from school again today, and I felt really sick because of the heat! Grabe ang init ngayon sa Metro Manila... its advisable to just stay home in the afternoons to avoid getting heat stroke. Kung hindi man, just bring an umbrella or wear hats/caps to protect yourself from the heat.

:: Got drunk in the evening. Not good. (Why did you drink in the first place?) Its to celebrate the reunion of Kevin, Jamie and Gerry in Stained Glass. Watch it. You'll get hooked.

TUESDAY, APRIL 26



In the middle of my bath, mommy popped in a CD of her choice. It was a piano instrumental CD, and I got LSS (Last Song Syndrome) from its first track. The song is entitled "Someone that I used to love." Hmmm... I wonder why I got LSS from THAT song... when I still LOVE that SOMEONE. A way of letting go, perhaps? I will never know.

:: Started writing a fan fiction novella entitled Cloudy Eyed Girl. Stayed up late so that I could write four chapters. Felt good about myself afterwards...

WEDNESDAY, APRIL 27



While coming home from Jill's school (where I fetched her), I received a call from SOMEONE. I tried to hide my excitement, since its been a while since he last called up, and answered the phone. His first word and mention of my name struck me, and since that call I've been crying inside the jeepney like crazy. Of course, hindi ko naman pinahalata na umiiyak ako noh... siyempre, I still have my dignity.

Since SOMEONE and I became close, he never mentioned my name except when he introduced me to other friends of his. We had this "term of endearment," as I would call it, and we would always use that term to refer to each other. That night, when he called, he never used that term. I took it as a sign. This is his way of telling me indirectly to stop hoping that he'll see me as someone more than a friend, and that night I felt my heart crash to my feet once more.

:: Texted my Beb, Sheiden about what happened. Could've caused her unhappiness that night, and I wasn't able to say sorry. Beb... pasensiya ka na. I didn't know who to text or call that night but you. If I made you upset, please forgive me. I just feel like I needed to hug you to ease the pain I felt inside me.

THURSDAY, APRIL 28



"Pakiramdam ko hawak ko ang buong mundo habang hinihintay ko ang mahal ko..." -- Jamie, Stained Glass (April 28 ep), reprising Gerry's line

Grabe... I can imagine this feeling. Yung pakiramdam mo, punung-puno ng emosyon ang dibdib mo, na hindi mo maintindihan. The anticipation... the feeling of waiting for someone you love, even if you see each other everyday or every now and then... lalo na kung matagal kayong hindi nagkita.

Gerry was right when he first said this: "Pakiramdam ko akin ang buong mundo... habang hinihintay ko ang mahal ko." It just felt right. Its just like saying that nothing in this whole wide world can negate the joy and the excitement that you feel, when you're about to see and be with the person you love.

Umuulan? Keber. May sakit ka? Wala na yan pagdating niya. Bad trip sa trabaho? By the time the one you love enters your line of sight, you forget everything, even your name. Even the whole world stops spinning for you, and you die right then and there, for just a moment, when the one you love takes your breath away yet again.

*Sigh* I wish I could feel this way again.